Learn everything you need to know about brick flooring, including how to install, clean and protect with a sealant.
These are thin brick pavers that create a warm, cozy and vintage-inspired feel in any room in your home!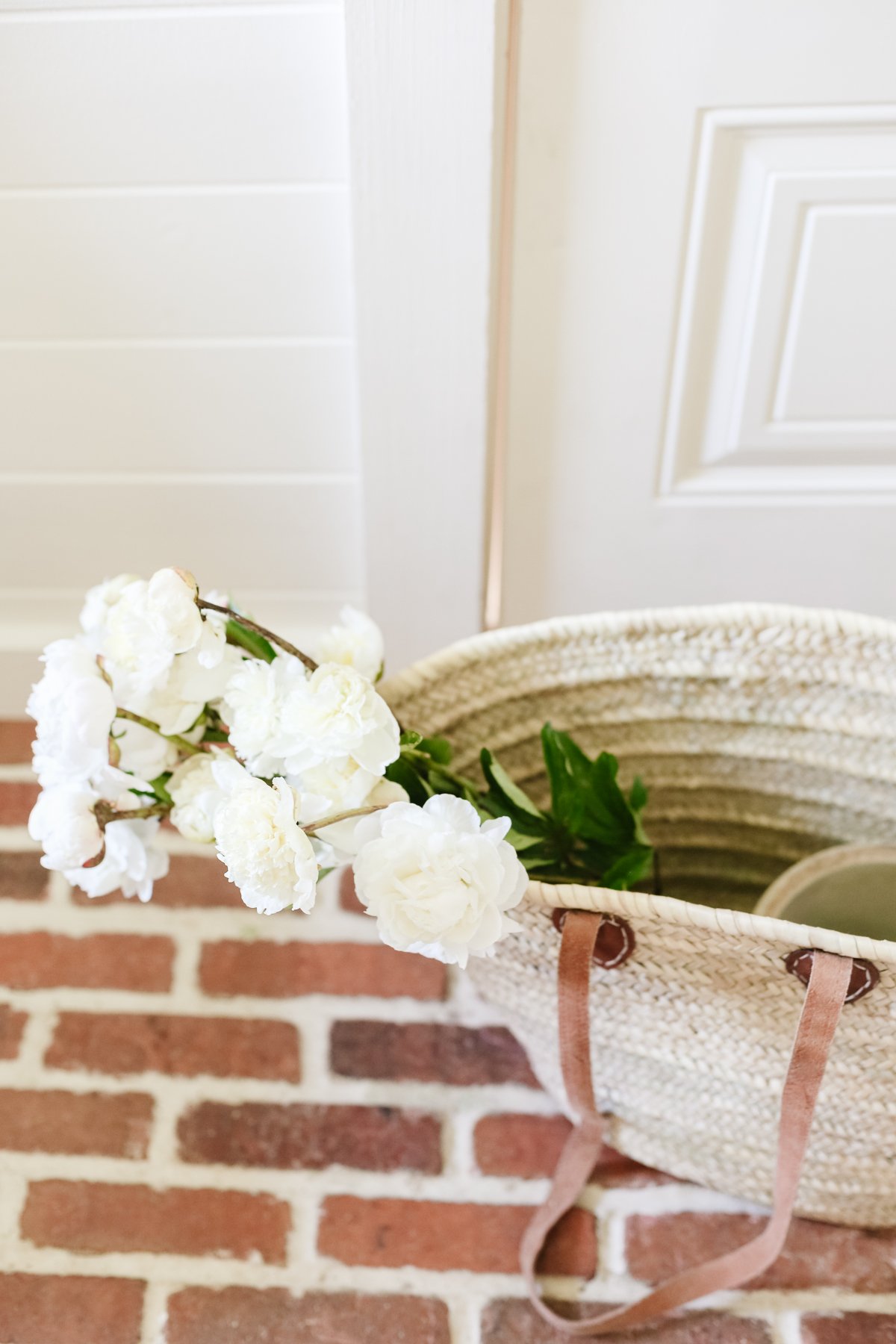 I am frequently asked about our brick flooring in our mudroom and powder room.
In fact, it's among the most commented on spaces of our home on Instagram and still one of my favorite projects to date.
We've updated a lot of rooms in our homes over the years – see our full before and after tour here, as well as the before and after of our lake cottage.
When we moved into our home just a few years ago, I felt it needed more character. It felt like dated builder's grade construction with little to no detail.
My Great Aunt's farmhouse had brick floors in the side entryway, which captured the dirt as you entered her home. I had seen brick floor pavers in an array of mudrooms and entryways and decided to take the plunge and add a little function and character to our home.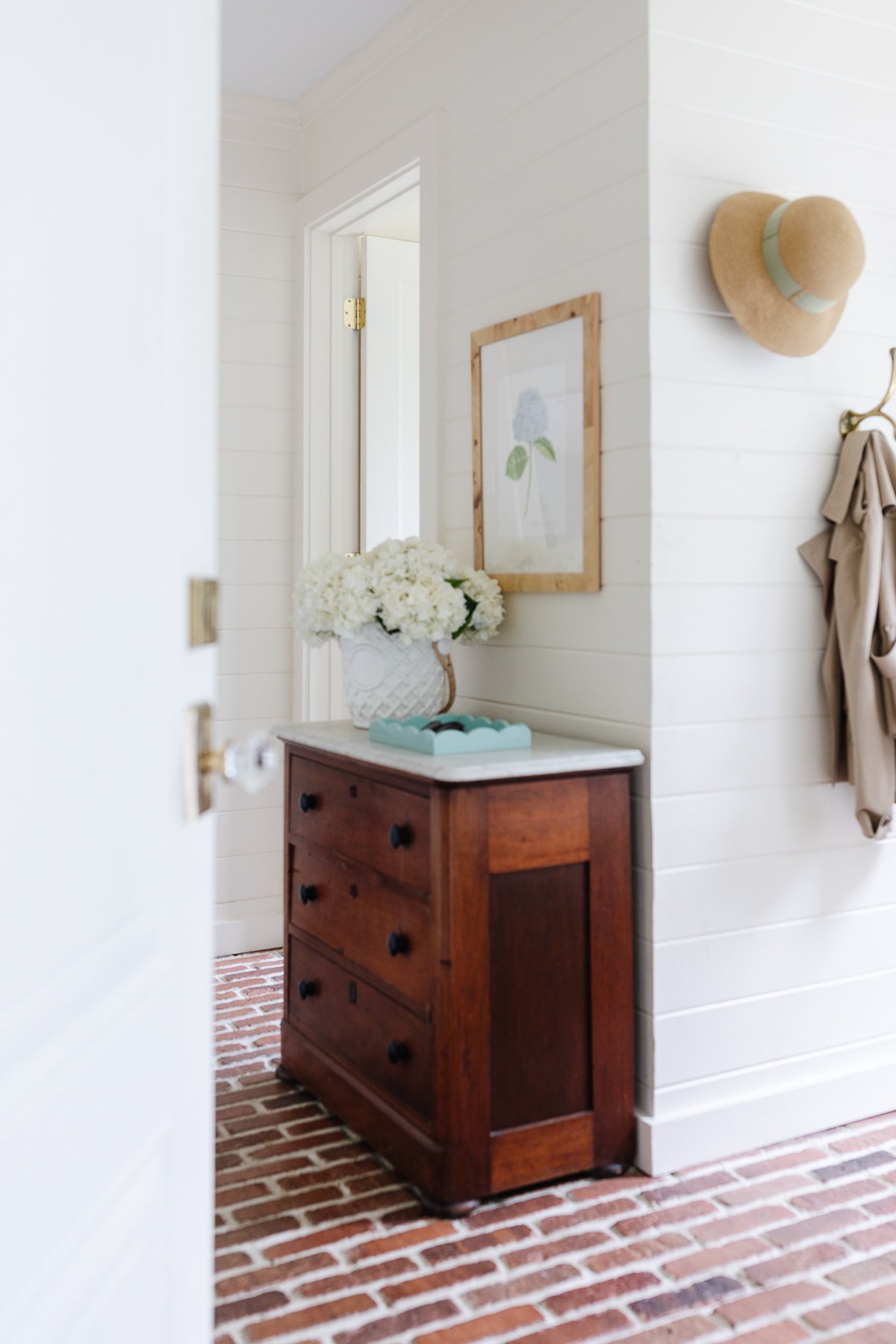 Brick Flooring
I love how brick floors adds warmth, texture, character and integrity to homes old and new.
The brick we selected is a very close match to our brick exterior and fireplace, (don't miss those makeovers too!). This makes it feel like it was always there.
While our particular brick flooring is discontinued, you can find so many great brick flooring options here.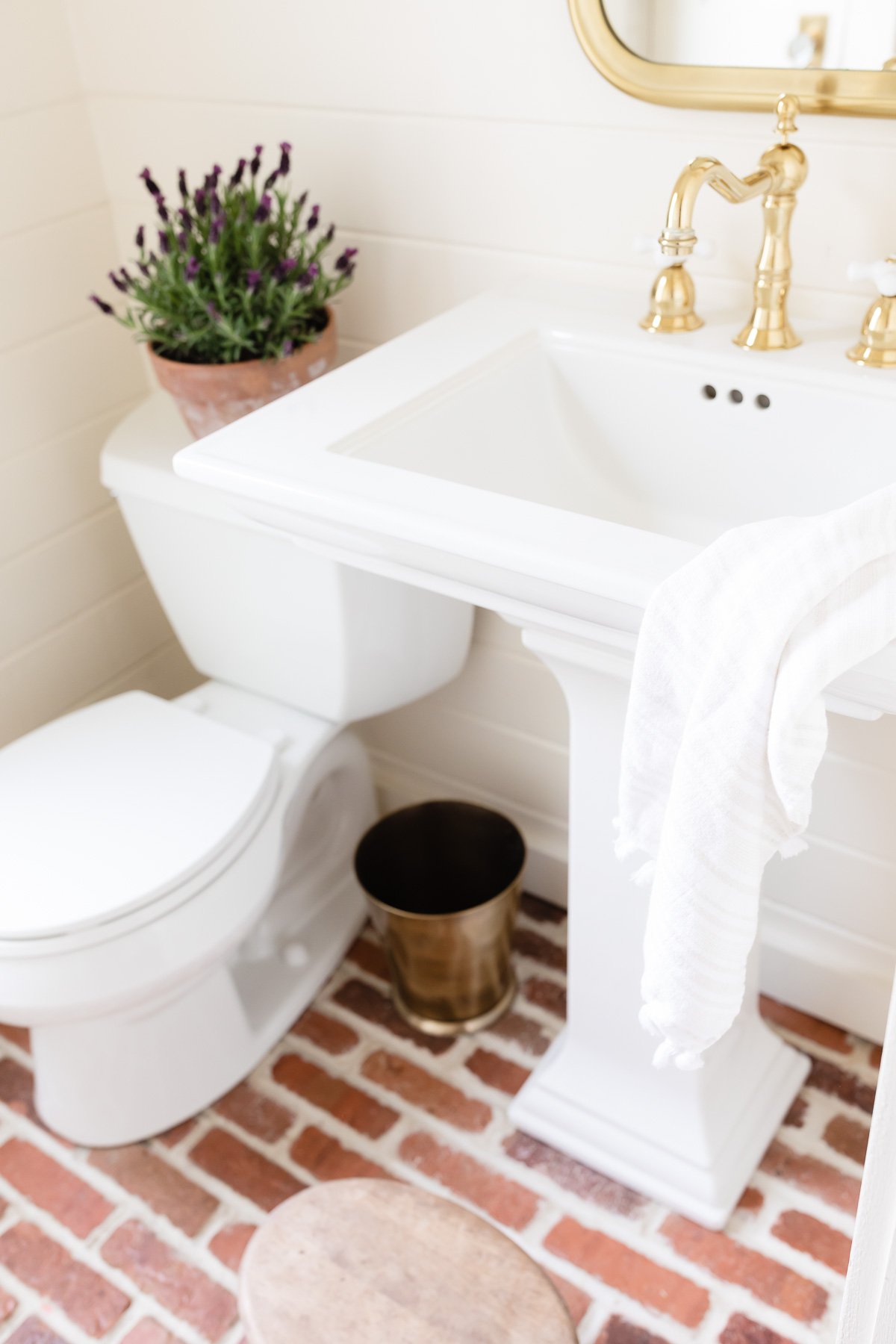 Installation
This flooring is as easy to install as tile!
First, lay a cement backer board.
Use mortar in lieu of grout to make it look and feel as authentic as it is. Type-S mortar will give your brick floor a traditional look. If you prefer, you can use tile grout which comes in a wide array of colors.
It cuts easily with a tile saw or angle grinder.
I selected a grout in a medium color (not too light, not too dark) that looked a little dirty.
Tips
Our flooring was not rated for floors, but our flooring installer (who we trusted) approved the product and we moved forward with installation. Nearly a decade later and we're still in love and they've held up beautifully!
Brick is an extremely durable product and can withstand a lot of wear and tear. It's also tolerant of being damp from wet boots.
In addition, it's heat resistant, so can be used by a fireplace, oven or furnace without fear.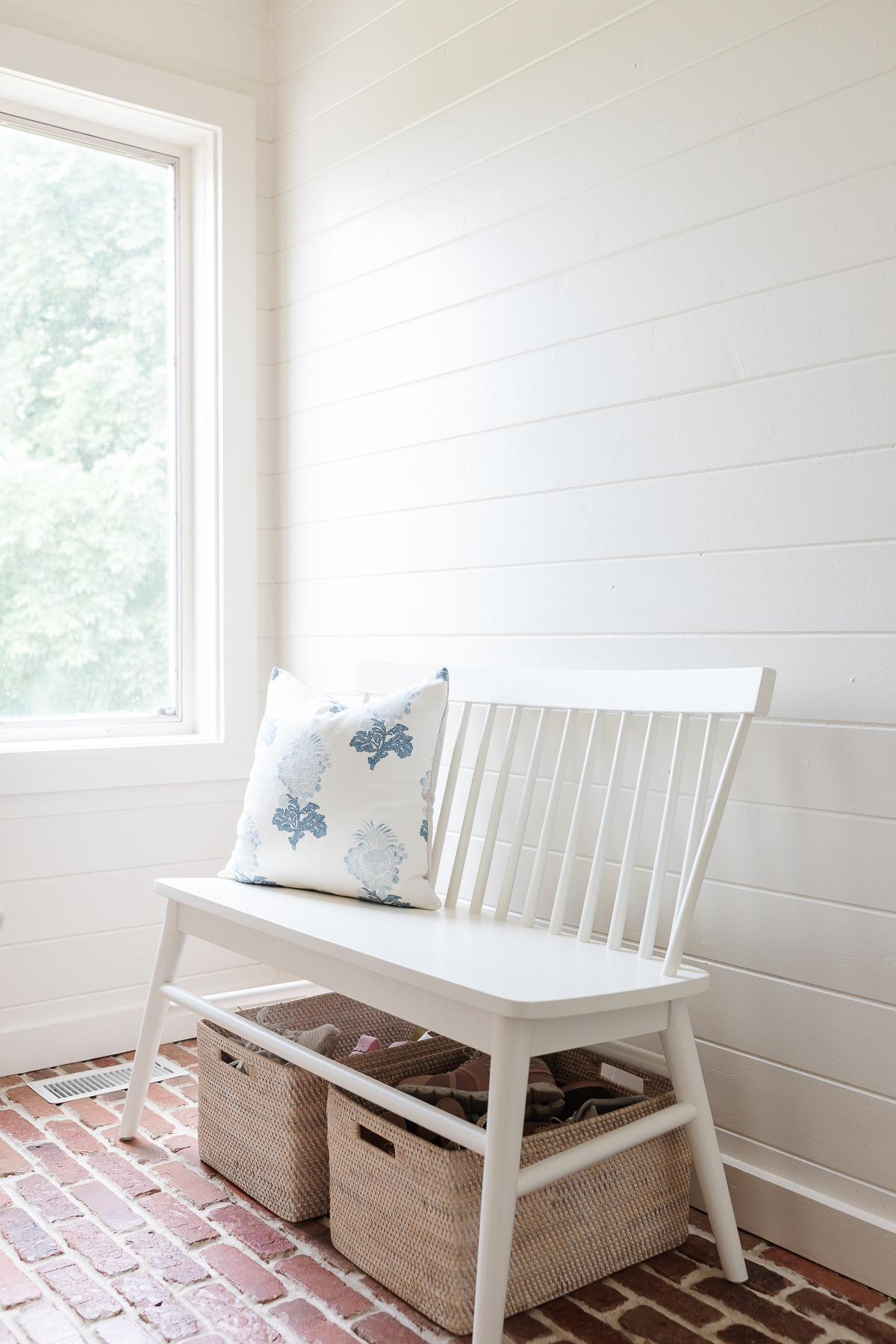 Save Your Favorites
Save your favorite recipes, tutorials and guides!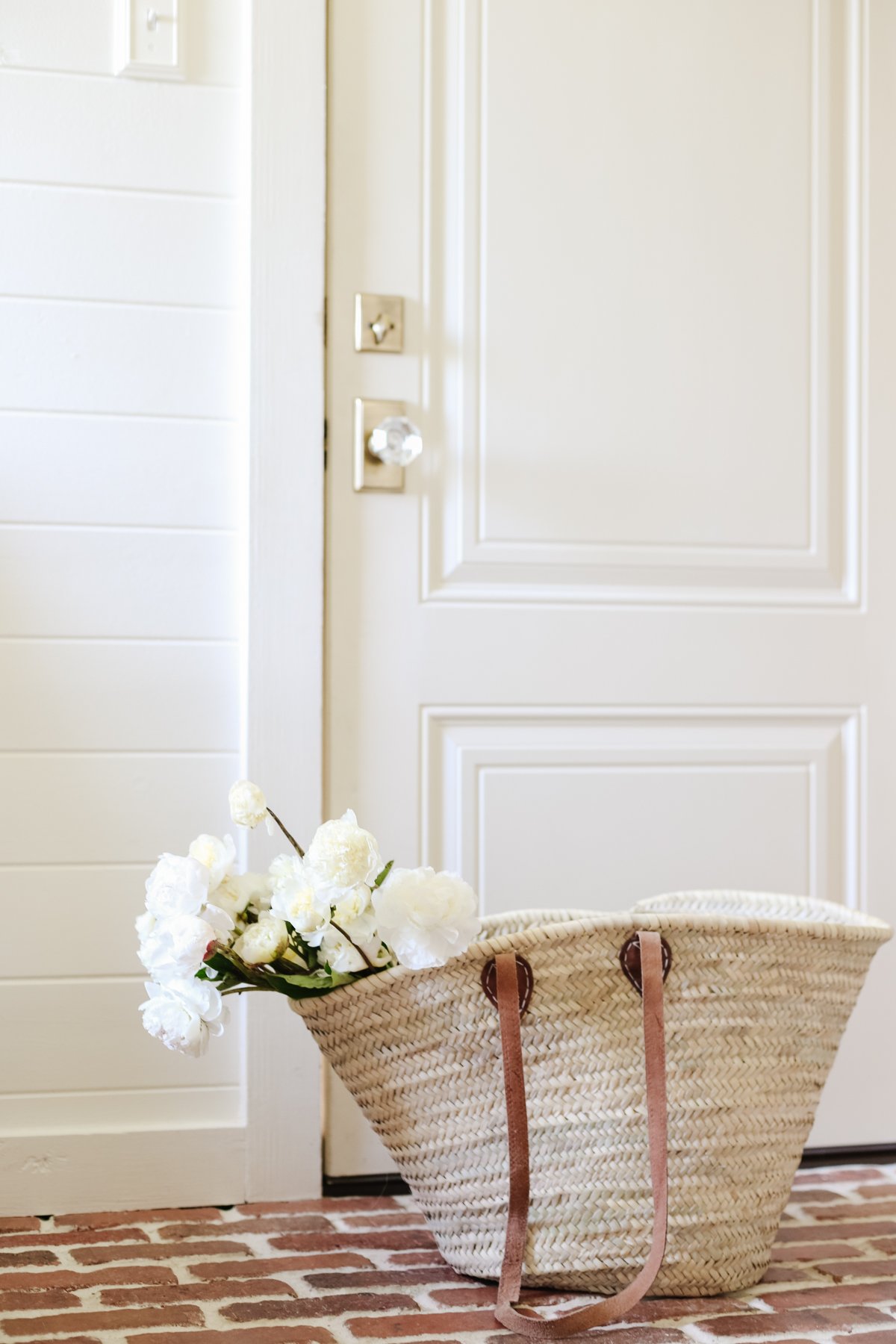 How to Clean Brick Floors
Is it difficult to clean?
That's one of the most frequently asked questions we've received over the years.
Before I respond, please don't judge, okay? We don't, really. That's the beauty of it. The brick flooring gets vacuumed weekly and the occasional mop. If something really gunky happens, I break out a scrub brush (it's only happened a few times in many years).
It's nice to have a fuss-free space, especially the one that attracts the most dirt. I personally love how the mortar between catches rocks, dirt, etc so that they aren't brought into the rest of our home.
You can of course give them a good scrub it you want to, but there is so much beauty in the patina that occurs over time. The hard surface makes it easy to vacuum.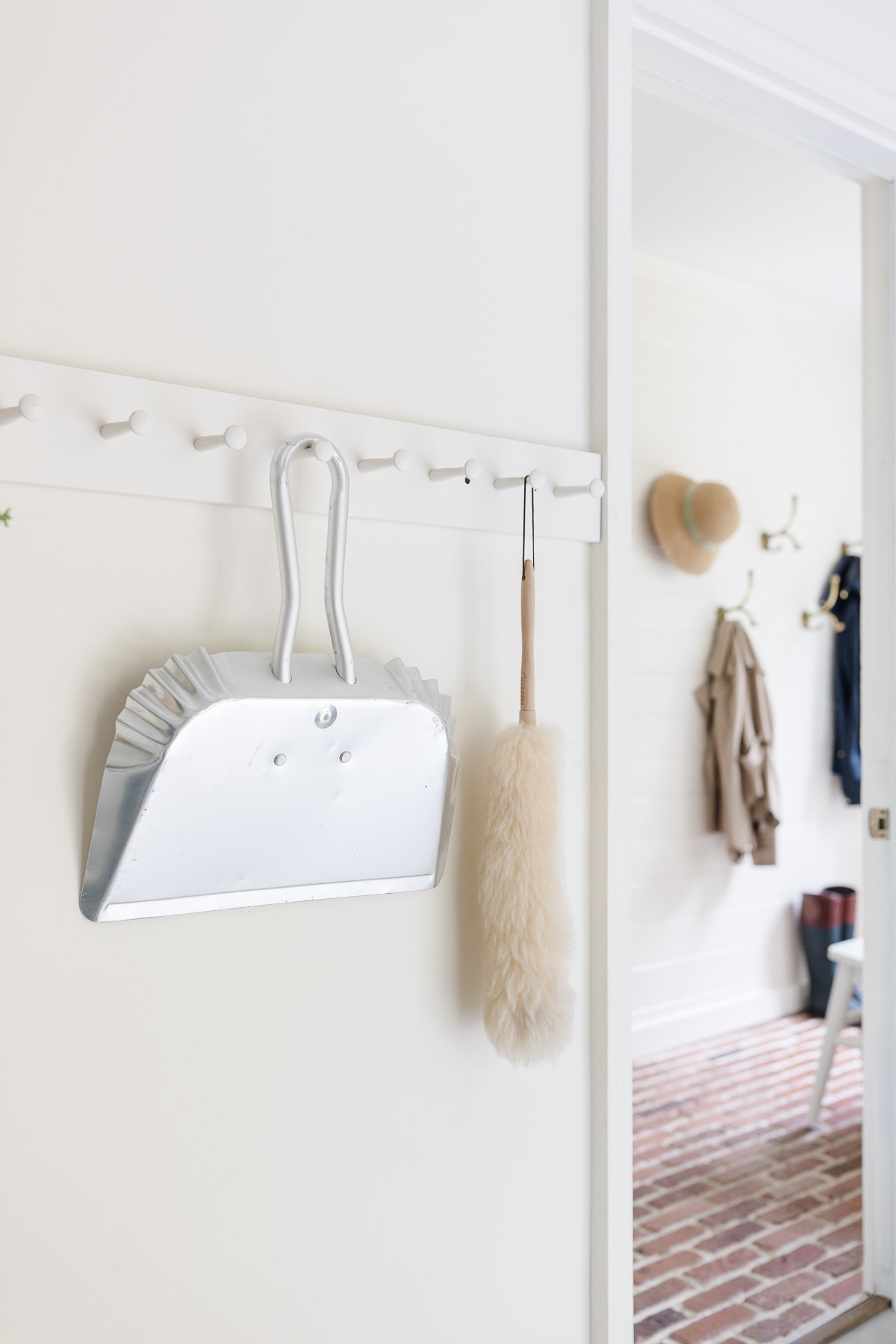 Brick Sealant
Sealing brick is easy! A penetrating sealer that works for tile also works well for brick. Spray or mop it on for an easily cleanable finish.
Penetrating sealer soaks into the brick. A penetrating sealer doesn't alter the surface or color. Instead, it seeps into the brick and mortar, protecting it.
Alternatively, you can use a polyurethane which adheres over the brick and results in a shiny surface.
A sealant will protect against mold and cracking. Applying a sealer will prevent moisture from buildup up and seeping below the surface.
For optimal results with protection, it should be reapplied once a year. However, we've opted not to seal ours again so that it will continue to age and patina.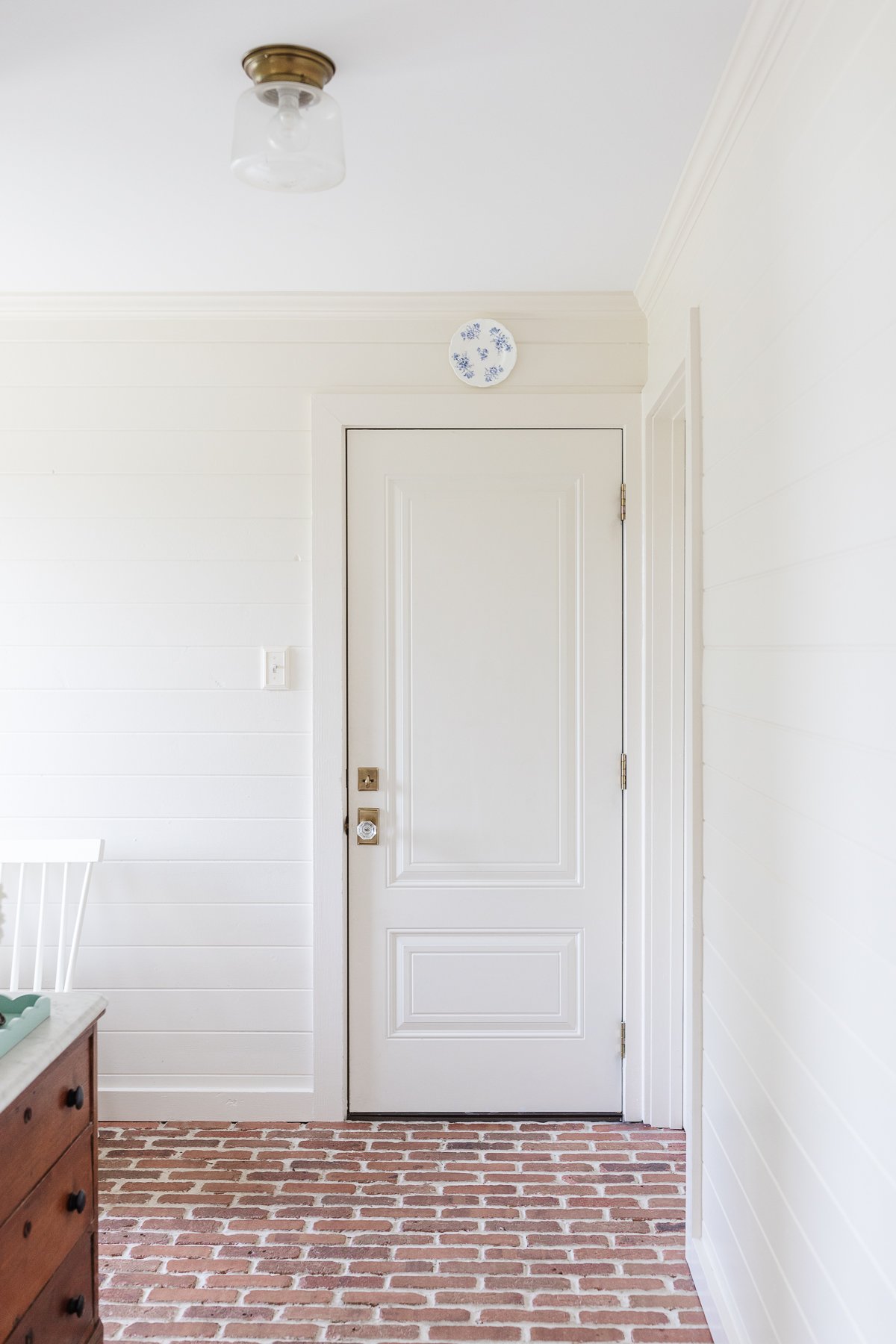 How to Seal Brick Floors
Clean the floor with warm water and a mild soap, using a deck brush. Rinse with water. Allow the brick to dry completely.
Using a paint roller or mop, cover the floor "painting" it onto the brick starting on one side and working toward your exit.
Allow the sealer to dry completely (4+ hours) before use or a second coat.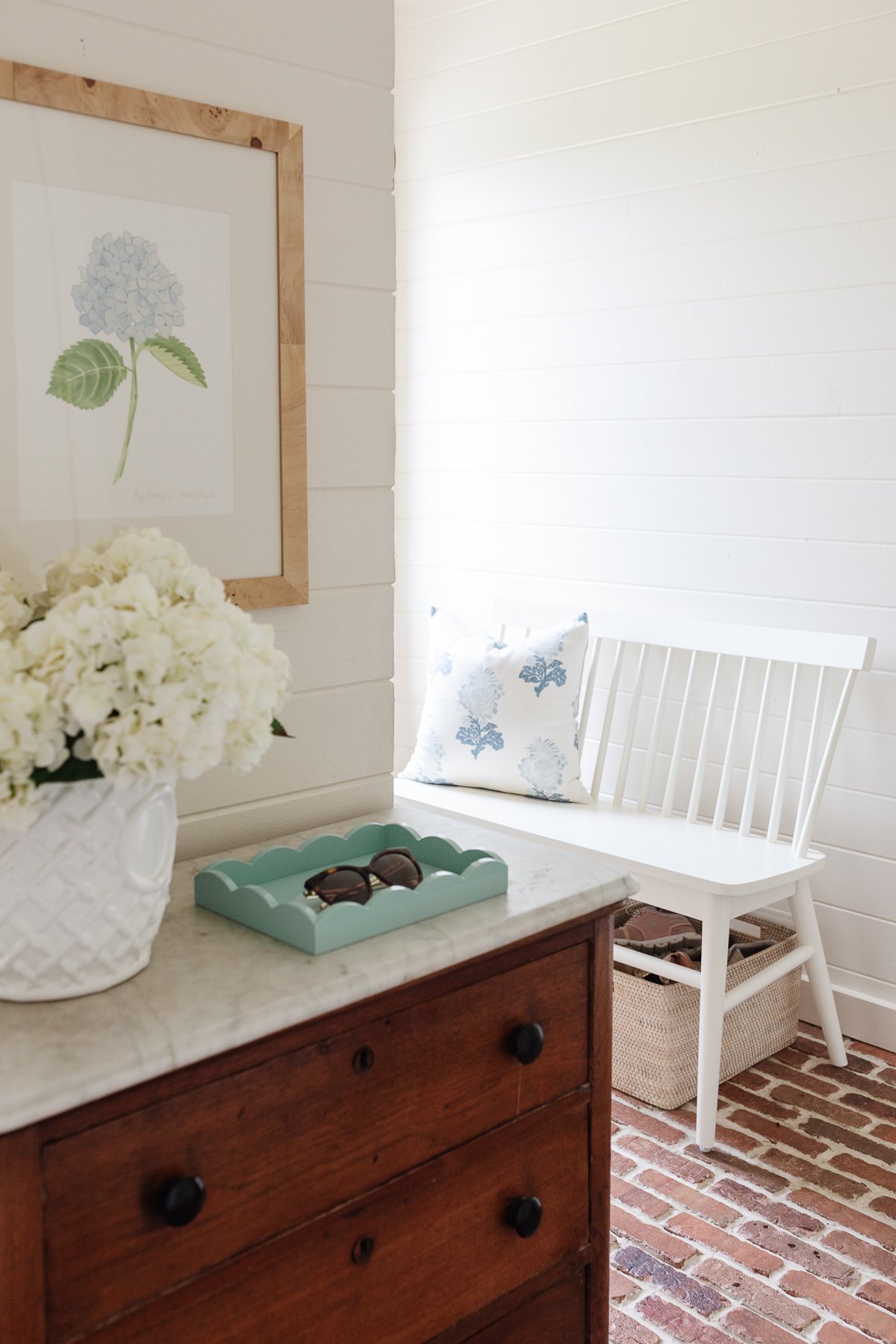 Frequently Asked Questions
What is Brick Flooring?
Brick flooring is a brick veneer. Thin "sheets" of brick are called thin brick pavers, and they often come in sheets to make them easy to lay.
Brick is made of clay or shale that is pressed, dried and fired in a kiln into a durable ceramic. It comes in a variety of colors which never fade due to the firing process.
It has a slight texture which adds interest to design.
Are brick floors cold?
Our brick floors are slightly warmer than tile, but we used it in a space where we're rarely barefoot. If you're concerned about it feeling rough, you can choose a sealer accordingly.
Is brick flooring expensive?
Your cost will of course depend on how much brick flooring you'll need to purchase, and any details of your project. The cost of installation is comparable to tile installation.
In fact, they install similar to tile in sheets. Our brick installation cost about $1,000. Of course, this was in 2016 – adjust accordingly for inflation.